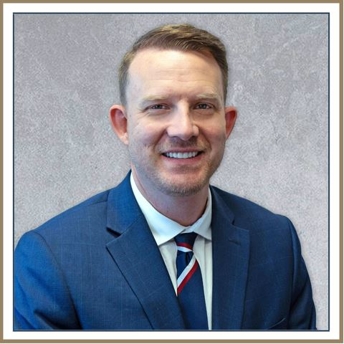 Justin Crain Partner & Attorney
Bio
Justin T. Crain is an estate planning attorney and partner at Crain & Wooley. He is a licensed attorney with the Supreme Court of Texas, has been licensed as a risk manager and an agent with the Texas Department of Insurance, and holds the Associate Risk Manager designation with the American Institute for Chartered Property Casualty Underwriters.
Justin has been recognized by the Texas Bar College as one of the best-trained attorneys in Texas, and he is a member of the State Bar of Texas' Real Estate, Probate, and Trust Law Section, The National Elder Counsel, and the National Academy of Elder Law Attorneys. He is committed to providing ongoing education regarding important estate planning and financial issues.
By providing consistently excellent service, Justin has achieved Martindale Hubbell's Gold Champion status on Lawyers.com and was selected as one of the top three estate planning attorneys in Plano, TX by Three Best Rated. These independent agencies have strict section criteria and recognize best-in-class service.
For exceptional legal service that is personalized and affordable, you can contact Justin at (972) 945-1610.
Locations
Plano Office - Principal Location 660 North Central Expressway,
Suite 210
Plano, TX 75074