Dallas-Fort Worth Adult Medicaid Attorneys
Life Can Be Full of Surprises — Your Nursing Home Costs Don't Have to Be One of Them
Whether you're looking ahead a few years, planning for something long down the road, or preparing for an upcoming transition, now is the time to consider nursing home costs and Medicaid assistance may play into your future. Did you know that the typical American lives to be 79 years old? Unfortunately, poor planning leaves many people lacking the financial resources to fund nursing home care from the date of admission until they pass away.
What's the Difference Between Medicaid & Medicare?
People commonly misunderstand the major differences between Medicaid and Medicare, two government-supported healthcare programs. While both are federally funded, Medicaid is state-administered and varies from state to state. Another major difference is that Medicaid is for individuals of limited means, while Medicare is for people who are 65 years old and older or those who are severely disabled, regardless of their income.
What Are Some Common Conditions That May Need Medicaid Assistance?
Parkinson's disease
MS / Multiple Sclerosis
Alzheimer's and early-onset Alzheimer's
Dementia and early-onset dementia
ALS / Lou Gehrig's Disease
Long-term rehabilitation
Can I Afford Nursing Home (Long-Term) Care? Will it Bankrupt Me?
You may have heard of "nursing home poverty"— without proper planning, this is a reality for far too many people. The average cost of a nursing home stay in Texas is $6,000/month. While this amount may seem daunting, we offer our clients assistance in applying for Medicaid, which can cover these costs.
Do I Qualify for Medicaid?
To qualify for Medicaid, you need to pass an income test and an asset test. This is where things can get complicated. The qualifications change based on criteria like marital status, the medical needs of each person in the couple, the type of assets, the state in which the assets are located, and so on. Because it can be so involved, we encourage clients to work with us to create a clear and proactive plan to protect as many assets as possible and still qualify for the assistance they require.
Can Medicaid Take My House After I Die?
Thanks to MERP (Medicaid Estate Recovery Program), the home of a deceased person who received financial aid for a nursing home stay could be recovered by the state to "payback" the program. But, by working with an estate planning attorney who understands the Medicaid system, there are options available that will prevent the government from being allowed to claim the home.
How Soon Should I Plan for A Nursing Home Stay?
Time is of the essence when facing a long-term care decision. There are particular timelines you must follow if you hope to protect all of your assets. You'll need to have a plan in motion five years before you apply for adult Medicaid if you want to protect 100% of your assets.
If you are looking at a transition sooner than five years, Crain & Wooley can also help you create an emergency nursing home plan. An emergency plan cannot protect all assets, but we can protect a significant portion.
Why Do I Need a Lawyer to Help Me Qualify for Adult Medicaid?
People are often baffled by the complex world of Medicaid applications when faced with a medical emergency that requires nursing home care or in-patient treatment. An attorney who is familiar with Medicaid eligibility is a great source of assistance to decipher such complexities, including how to proceed in cases of unanticipated nursing home care.
An experienced Medicaid lawyer can help ensure the following issues are properly handled:
Crafting your monthly income to fit below the $2,250 income cap
Structuring a plan to keep your total available resources below the $2,000 limit
Addressing real estate to avoid Medicaid recovery claims after you pass away
---
Call our Texas law firm at (972) 945-1610 for help in Plano or Mansfield.
---
Related Readings:
Let Our Adult Medicaid Team Secure Peace of Mind for You & Your Loved Ones
While each of these worries is valid, they don't have to be your burden to bear. At Crain & Wooley, we make sure we're the most knowledgeable estate planning law firm in the area so we can offer you peace of mind and protection in each phase of life.
Every few years, the Medicaid eligibility rules change, making it hard for individuals and families to protect their assets and qualify for Adult Medicaid. Thankfully, there is a way to avoid losing your hard-earned assets, should you need long-term care.
---
If you have more questions for our lawyers about nursing home planning or adult Medicaid, then please fill out our online scheduler or give us a call at (972) 945-1610 to request a free consultation.
---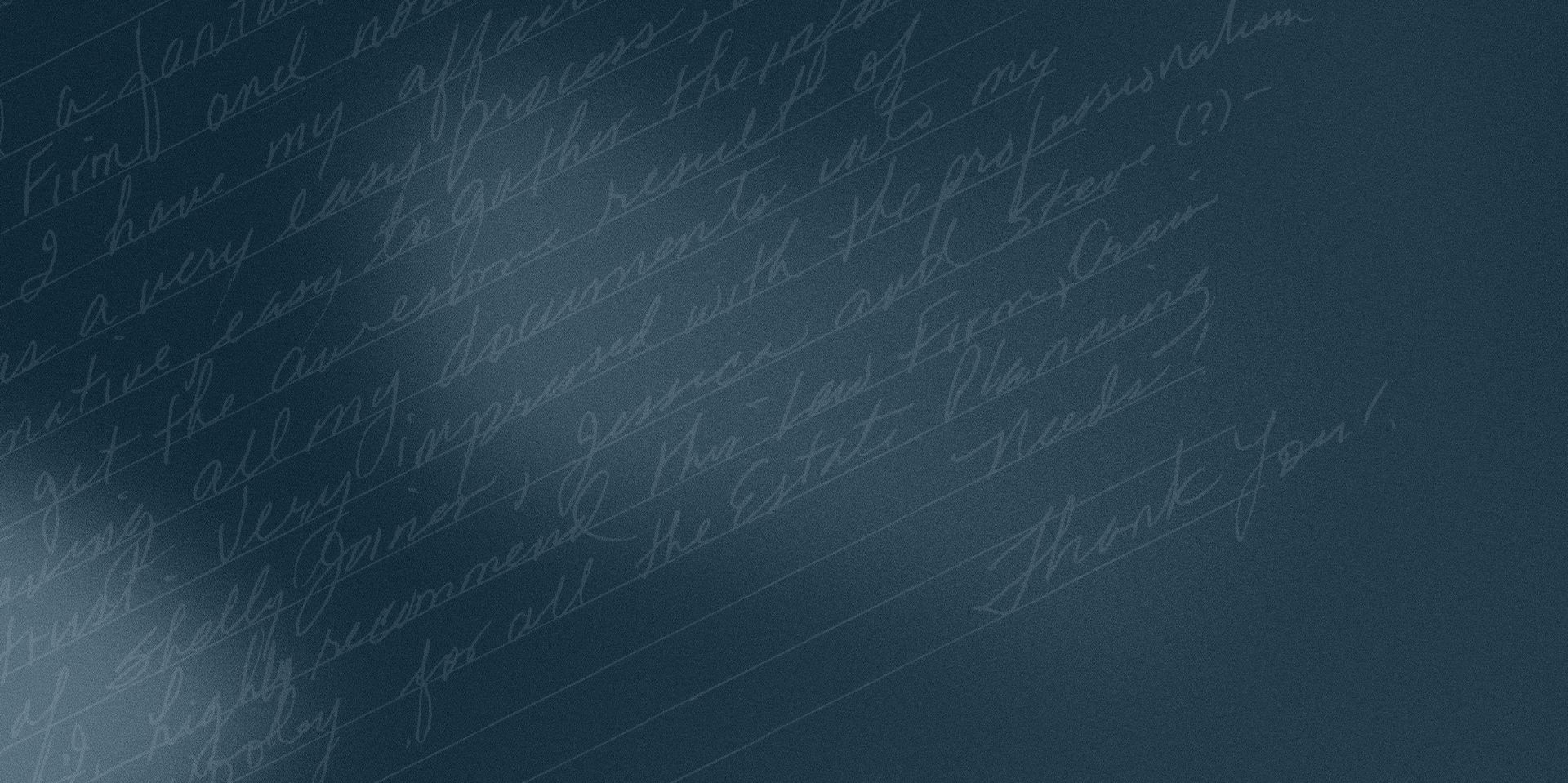 Satisfied Clients Tell Their Stories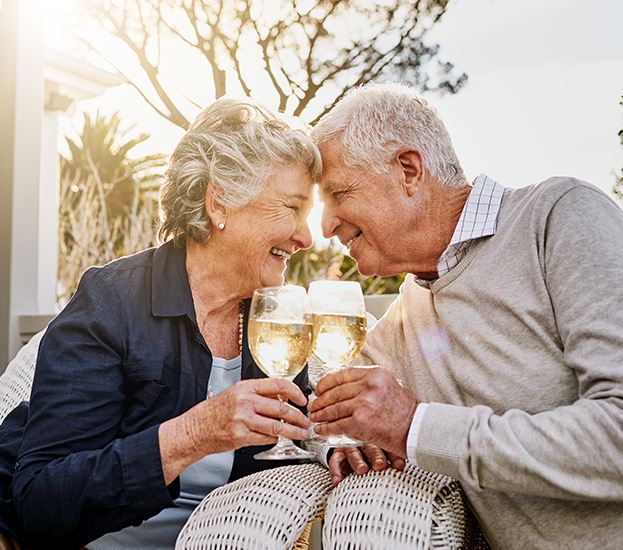 "Very Professional, Thorough and Good Communicators"

Justin and his staff were very professional, thorough and good communicators. They prepared every doc they committed to, and in a timely manner. I like the lump sum fee arrangement. I would definitely recommend them.

- Bart Hubbard

"We are so grateful we did this."

We had been wanting to do and understand a trust for a long time. Once we received the meeting invite, the rest was easy. We learned about wills and trusts in an understandable way. Justin and his team are organized, thorough, friendly and helpful. They coordinated and explained each step of the process. We are so grateful we did this. The cost was invaluable. Thank you for everything. 

- Shelly Torti

"Would Definitely Recommend Crain & Wooley"

We attended a lunch seminar hosted by Shelly Joyner and her team to listen and learn more about our options with Trusts. Based on Shelly's presentation, examples, and knowledge of Trusts, we were sold on Crain & Wooley as the firm to prepare and manage our Trust.

The Crain & Wooley process from start to finish was fast, efficient and very professional. Throughout the progression, both Shelly and Steve Crosby communicated, answered all our questions, and provided various trust documents through the portal for our review /comments.

Would highly recommend the services of Crain & Wooley!!

- Paul & Helen Cherry

"Made the Entire Process a Seamless Operation"

Finding a law firm to assist me in creating a "Living Trust" was very confusing. After interviewing three law firms, I chose Crain & Wooley.

They got back to me quickly after the initial consultation and made the entire process a seamless operation. 

I highly recommend and will work with Shelly Joyner and Crain & Wiiley again in the future. 

- Ricky Ellis

"I would return for other legal issues and would highly recommend this firm for legal advice."

I am very pleased with the professional services of Crain and Wooley law firm with the trust documents formalized on my behalf.  The fees were fair and the result was done in a few weeks. Terms and legal explanations were understood. I would return for other legal issues and would highly recommend this firm for legal advice.

- Alex Montanez

"I had a fantastic experience with your law firm and now I can relax!"

I had a fantastic experience with your law firm and now I can relax because I have my affairs in order! It was a very easy process, very informative, easy to gather their information and get the awesome result of having all my documents into my trust. Very impressed with the professionalism of Shelly Joiner, Jessica and Steve. I highly recommend this law firm Crain & Wooley for all the estate planning needs. Thank you!

- Wanda Echevarria

"Very Thorough In Explaining My Options"

Shelly was very thorough in explaining my options in estate planning and reviewing the documents I did have. I appreciate the speed and ease in completing my documents and support in transitioning my home into our living trust.

- David Smith

"We Felt Valued, Cared for and Appreciated"

It was a pleasure working with Justin Crain, Shelly Joyner, Steve Crosby, and the entire staff at Crain and Wooley. From the moment we walked into their office, we felt valued, cared for and appreciated. Justin took the time to explain to us the benefits of creating a trust and patiently answered all of our questions. My wife and I particularly appreciated their educational emphasis. They provided us with videos and literature that deepened our understanding of the process and purpose of  creating a trust. We never felt any pressure during our meetings with them to purchase any legal products or services. They educated us, encouraged us to ask questions, and let us make our own decision. We did decide to create a living trust, and we are very pleased with the results.

- William Benninghoff Designed for Your Comfort & Convenience
Estate Planning With Us Means:
Flat-Rate Pricing*

Finally, you won't need a lawyer to understand your legal fees. We clearly communicate our pricing structure upfront, so you can feel comfortable with our service from start to finish. No surprises, no hidden fees. *Our flat rate fees apply only to proactive planning services.

Optional Lifetime Guarantee

With our optional lifetime guarantee, your will and trust will be automatically updated over the years to ensure it stays current with best practices, reflects your current wishes and minimizes future confusion for your family.

Knowledgeable Service

Laws change all the time. We stay up to date with all the latest information so that you're covered. No one else in the region is as dedicated or educated in this area of law. We're the experts so you don't have to be.